This week on Jefferson Parish Pulse, we interview Neel Sus, the founder and CEO of Susco. We talked about the importance of having a strong entrepreneurial ecosystem, trends in the tech industry during the pandemic, and the value of company culture and engagement – especially right now. Neel offers excellent advice for work that all business leaders should be doing and he shares his thoughts on community resilience in the face of hardship.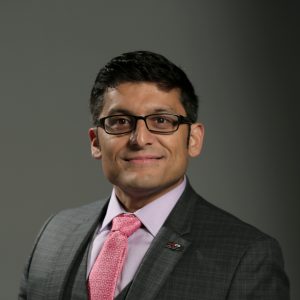 ABOUT NEEL SUS
Neel Sus's core purpose is to provide people with the tools they need to reach their full potential. He serves as the CEO & CPO (Chief People Development Officer) of Susco, a business software development firm birthed in the aftermath of Hurricane Katrina in 2006, who's core purpose is to enable people to contribute in more meaningful and fulfilling ways. Susco does this by transforming mid-market enterprises with intuitive software and by contributing to the personal and professional development of their own growing workforce. Susco specializes in Microsoft stack development, mobile workforce apps, and legacy system conversions across industries including insurance, construction, and shipbuilding.
Neel is actively engaged in efforts to build the technical, entrepreneurial, and cognitive health of our community members, especially those dealing with undue adversity. He does so via his board memberships with Junior Achievement, the JEDCO Technology Alliance, the GNO Inc Digital Media Alliance, and the Tulane School of Professional Advancement. Via social channels and one-on-one mentoring, Neel helps his Susco teammates, business associates, and others by facilitating ongoing self-discovery, meditation, exercise, etc. so that they can be successful and fulfilled.
He and his wife of 17 years, Rachana Sus, MD, are constantly pushing each other to be better people while also creating joy along the way. They are raising 2 wonderful spirited children, Rahm (11) and Reva (13), to be anti-fragile young adults with all the tools required to build successful and fulfilling lives for themselves.
He was lucky enough to find his way to the Big Easy by attending Tulane University, where he earned his undergraduate degree in Mechanical Engineering in 1999. He then served 7 years at Avondale Shipyards, working in project finance for a multi-billion dollar naval project, where he fell in love with process improvement through technology.
Listen to the full podcast here.
Start defining your project goals: